LOVE YOUR PLANET
Our mission: to reduce CO2 emissions, through many small daily actions in respect of our planet.
Relaxshoe, a company that has always been attentive to the environment, chooses Carbonsink, a consulting company specializing in climate strategies for companies, as a partner for the development of its green project.
With the purchase of certified carbon credits, Relaxshoe in fact supports international mitigation projects, able to offset the emissions associated with its activities and contribute to improving the living conditions of local communities.
The two projects supported nel 2021 and the new project of the 2022 which consists in 'Installation of 300 turbines to generate renewable wind energy in the state of Tamilnaduin India, allowing Relaxshoe to contribute to the achievement of some of the Sustainable Development Goals (o SDGs, in italiano Sustainable Development Goals).
Their birth dates back to 2015 and is well explained on the
official site
dedicated to them. It is about
common goals set by the international community
(all 193 UN member countries) for
promote the sustainable development of the planet
.
There are 17, divided into 169 "milestones"Specific to be achieved by 2030. They belong to all countries and to all individuals in the world and have been endorsed by all those involved in "development" in the broad sense: development cooperation, but also the development of their communities, economic and social development and environmental sustainability.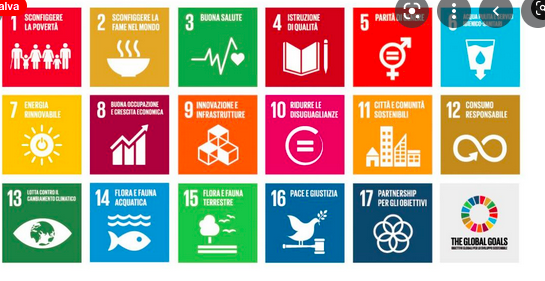 1. SULOGLU WIND POWER PLANT, TURKEY> RENEWABLE ENERGY PROJECT IN TURKEY - GS493
Thanks to the construction of a wind farm in the Süleoğlu District in Turkey, the project helps to accelerate the growth of the wind sector and stimulate the production of renewable energy technologies in the country. In addition to the objective of mitigating climate change through a significant reduction in greenhouse gas emissions (GHGs), the project was created to provide a social and economic contribution to the region.
BENEFITS
ENVIRONMENTAL
Annual reduction of over 110,000 tCO2 and contribution to climate change mitigation
Access to cheap, reliable, quality and sustainable energy
SOCIAL AND ECONOMIC
Local unemployment will be drastically reduced thanks to the increase in job opportunities and commercial activities related to the project
OBJECTIVES ACHIEVED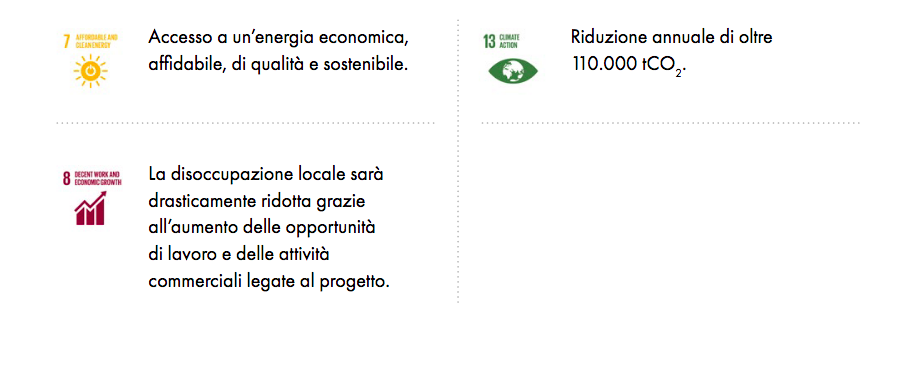 2. NTAKATA MOUNTAINS REDD> PROGETTO NATURE-BASED SOLUTIONS IN TANZANIA - VCS1897
The Ntakata REDD + project was launched in May 2017 with the main objective of involving and supporting local communities in the protection of the forest reserves of their villages. This project contributes to the conservation of wildlife habitat, the mitigation of climate change by creating significant employment and opportunities for some of the most remote villages in Tanzania.
BENEFITS
ENVIRONMENTAL
Annual reduction of over 600,000 tCO2 and contribution to climate change mitigation
Conservation of biodiversity and protection of natural resources
Development of sustainable food production systems and resilient agricultural practices
Strong collaboration with local communities for the sustainable development of rural Tanzania


SOCIAL AND ECONOMIC
Creation of a fund for community health care and school education
New job opportunities for communities
Property guarantees and land management rights for marginalized communities in the area
Collaboration with organizations able to guarantee communities ownership of their land and property rights over resources
OBJECTIVES ACHIEVED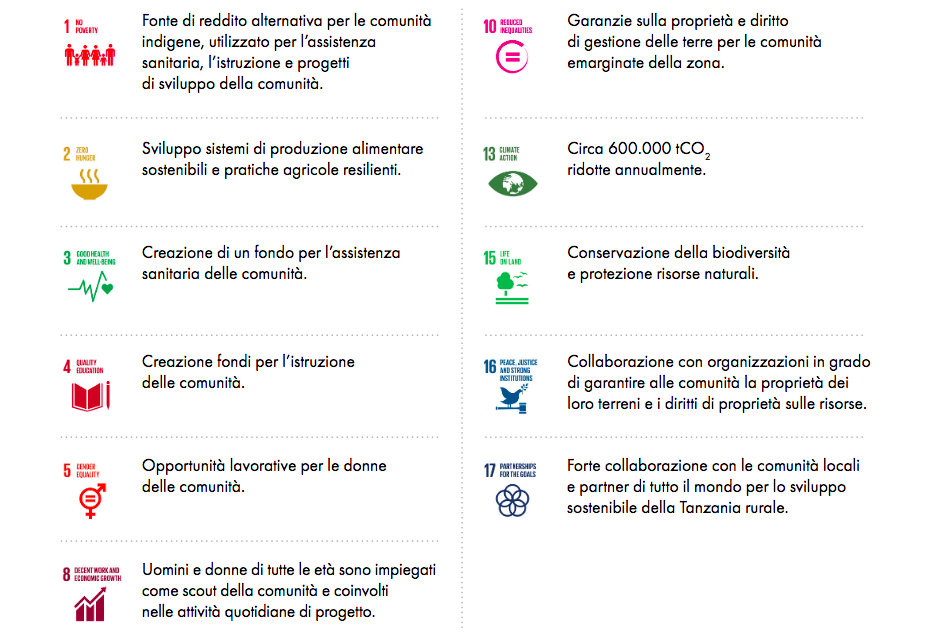 3- Bundled Wind Power ProjectIn Tamilnadu, India
Use of wind energy to help the country economically and politically by contributing to the reduction of greenhouse gas emissions
BENEFITS AND OBJECTIVES ACHIEVED